PROBLEM DEFINITION
From student to professional, the sheer nature (hard work, attention to detail and paralyzing fear) of being a graphic designer puts one's mental health at risk (Gosling, 2017). In separate conversations, digital media in regards to its effect on the brain is a well-known theme within design issues. However, this is a unique and f

airly recent addition to studies on mental health issues. Studies have no problem identifying the relationship between digital media and mental health as "the current explosion of digital technology not only is changing the way we live and communicate but is rapidly and profoundly altering our brains…" (Carr, 2010, 262). But addressing it from a design/creativity perspective is often overlooked. As digital media is an inseparable piece of a graphic designer's creative workflow, this raises the question: how are designers being affected by technology in regards to their creativity and mental wellbeing? Without attention and care to this area of concern, the creative output which the industry and the world relies on, as well as the young designers ability to overcome to prepare themselves for the industry is put at risk. By educating designers on this topic within their formative years, we can impact the designers of the future.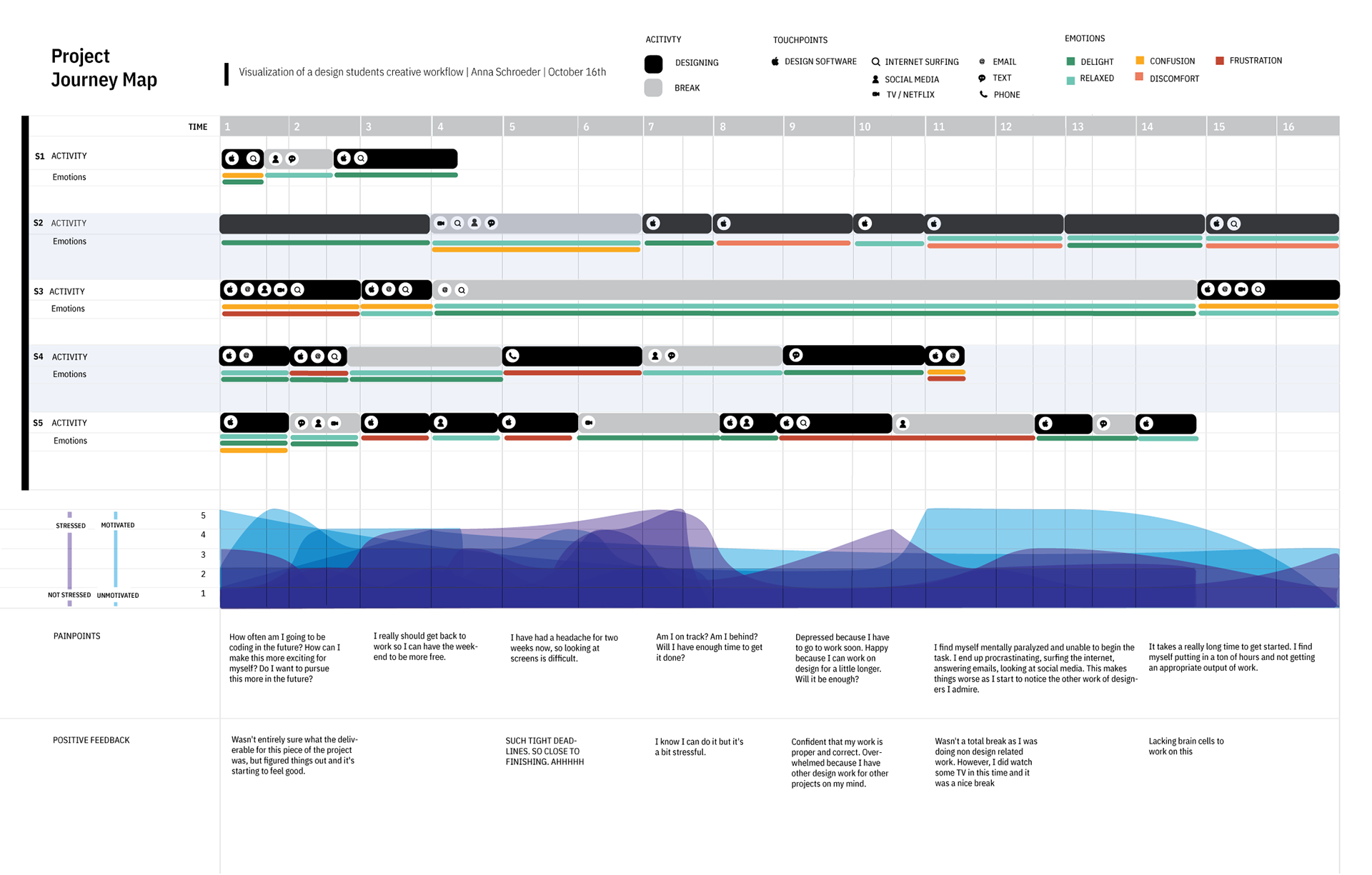 OUTCOME
Analyzation of the data revealed that the top 3 issues design students face in conjunction with technology and their mental health include creative processing, self-esteem, and distraction. Each of these is addressed through a hand-lettered tip / mantra to encourage students and hold them accountable to their habits as designers, as well as invite them to a mental health workshop for design students.